Nutraceuticals and Medicinal Foods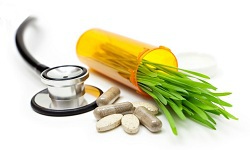 Submit Abstract
Register Now
Medical food or Food for Special Medical Purposes are principally formulated food products intended to be used under the supervision of medical and other appropriate health professionals (dietitians, Nutritionist, Fitness experts, nurses and pharmacists). These products assist the dietary management of individuals with chronic disease, disorders or medical conditions, or during acute phases of illness, injury or disease conditions.
The most popular categories of medicinal food address aging populations and wasting conditions like muscle wasting or sarcopenia, bone rarefaction or osteoporosis, health conditions caused by insufficient status of vitamins and minerals and gastrointestinal dysbiotic conditions. New dietary options are needed to improve compliance with a low-phenylalanine diet and subsequent metabolic control for individuals with phenylketonuria. A variety of acceptable, nutritionally complete products can be made from whey protein glycomacropeptide with the potential to replace, or partially replace, the traditional amino acid-based medical foods currently used in Phenylketonuria diets. GMP based medical foods represent a new paradigm to move current Phenylketonuria diets from synthetic amino acids as the primary source of protein equivalents to a more physiologically normalized diet based on intact protein, which research demonstrates improves protein use and promotes satiety.
A wide range of nutraceuticals have been shown to impose crucial roles in immune status and susceptibility to certain disease states. They also exhibit diseases modifying indications related to oxidative stress including allergy, Alzheimer's disease, cardiovascular diseases, cancer, eye conditions, Parkinson's diseases and obesity.
Medical Nutrition Therapy
Related Conference of
Nutraceuticals and Medicinal Foods
Nutraceuticals and Medicinal Foods
Conference Speakers
Recommended
Sessions
Related
Journals
Are you
interested

in