Collaborators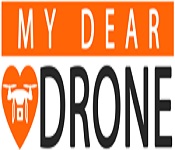 The reason for the existence of MyDearDrone.com was to reduce the complexity, confusion, and overload of information on UAV, Drone, Unmanned and Quadcopter by creating a unique website which is designed and structured purposefully to help the users to understand and study the drone in a practical way. All of this information, news, reviews, guides, and videos are 100% free to access, read and collaborate, The main reason behind it offers free knowledge of drone throughout the Internet. We believe that Drones are one of the most significant innovations of this century and it has touched many peoples lives through entertainment, careers and ultimately saving human lives. With My Dear Drone discover how it can be part of your life to improve your life and ultimately improve the world. So come and experience the World of UAV with us.
---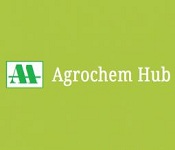 Agrochem Hub is one of its kind initiative to bring together and consolidate the Agrochemical sector as a whole on one single platform. It aims to: - To create a multi-channel interactive platform for Agrochemical producers, production facilitators and their consumers (farmers). - To provide a hub to display relevant requirements of agrochemical companies to the market. - To exhibit outsourcing requirement of agrochemical sector. - To showcase facilities and spare capacities of companies interested in job work/contract manufacturing for other agrochemical producers. - To create a platform for knowledge sharing related to agrochemical products and their use. - Make Buyer meet Seller - post and advertise availability and requirement of active ingredients, chemicals, bulk, raw and packing materials. - Showcase new launches in agro technology, equipments and machinery. - Make legal and statutory information and changes easily available to all relating to agrochemical sector - Provide relevant agrochemical sector/market reports, surveys and forecasts to help meet the market requirement. - Provide consolidated platform for agro product launch news and advertisement.
---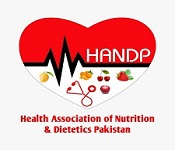 HANDP is non-profit, non-government organization striving for well-nourished Pakistan. We are operating under Public Welfare Waqf-lillah Trust. Through this platform we are providing health services since 1994 and we launched a new Society named HANDP (Health association of Nutrition & Dietetics Pakistan) to cope with the current prevailing situation of malnourishment in Pakistan. The society shall be a voluntary, non-political, non-profitable research and social service body. The aims and objectives shall be as under To provide a platform to all professionals for collective action as a profession. To build a strong relationship among academia, Govt. agencies, NGO's and different institutions to spread awareness of diet and its effect on nutritional status.
---