Media Partners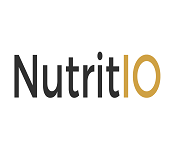 NutritIO is a one-stop nutrition software for dietitians, nutritionists, nutrition coaches, doctors or fitness trainers who are doing nutrition, providing the technology for them to easily deliver personalized nutrition, adjust diet plans in real time and stay connected to each of their patients.
---
FoodpreneurNews an online food blog (www.foodpreneurnews.com) is a publication of Foodpreneurs Publishing Company. It was principally established to heighten awareness on the importance of food safety education and personal hygiene. FoodpreneurNews is also here to advance the course of the food, beverages, agribusiness and hospitality industry We are using our platforms enrich people knowledge on food safety and food Security.
---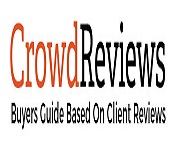 CrowdReviews.com is a transparent online platform for determining which products and services are the best based on the opinion of the crowd. The crowd consists of Internet users which have experienced products and services first-hand and have an interest in letting other potential buyers their thoughts on their experience. CrowdReviews.com is driven by an algorithm allowing for both customers and providers of products and services to understand how the rankings are determined. The service can be used by potential buyers to learn more about their vendors prior to making a purchasing decision.
---