Food Science and Chemistry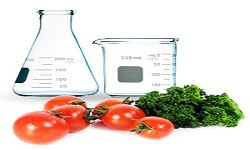 Submit Abstract
Register Now
Food science is the applied science devoted to the study of food .Food science draws from many disciplines such as biology, chemical engineering, and biochemistry in an attempt to better understand food processes and ultimately improve food products for the general public. Food scientists and technologists are versatile, interdisciplinary, and collaborative practitioners in a profession at the crossroads of scientific and technological developments. Food Science allows us to make the best use of our food resources and minimize waste. Food scientists may study more fundamental phenomena that are directly linked to the production of food Technology products and its properties. Most food materials are of biological origin. How they behave in harvesting, processing, distribution, storage and preparation is a complex problem. Full awareness of all important aspects of the problem requires broad-based training. The Food Scientist supply this bounty by learning to apply a wide range of scientific knowledge to maintain a high quality, abundant nutrition supply. The strategy of food science and technology professionals is to advance the science of food, ensuring a safe and abundant food supply, and contributing to healthier people everywhere in integral to that evolution.
Food chemistry is all about coming up with new flavors of foods, and seeing what foods and chemicals work well together. In order to do this you need a wide knowledge of molecular properties, in order to ensure the success of the newly formed foods, which need to meet standard government requirements like Nutritional Requirements. Carl Wilhelm Scheele isolated malic acid from apples in 1785. This and many other things contributed to the food Technology world that exists today. A flavour chemist is an example of a career in this industry. Microencapsulation is also an efficient way of ensuring good practice in livestock farming by supplementing feed with vitamins or antibiotic alternatives. Bio encapsulation, or entrapment, is one of the process in Food Technology by which the active ingredient is densely packed into minute particles of liquid or solid material (encapsulant) or coated by a shielding material.
The food produced by Nanotechnology is called Nano food where nanoparticles, nanotechnology techniques or tools are used during cultivation, production, processing, or packaging of the food in Food Technology.
Molecular Gastronomy
Pro biotics and Functional Foods
Food Toxicology
Post harvest Technology
Microencapsulation and bioencapsulation of food
Micro and nano structure of food
Flavour Chemistry
Related Conference of
Food Science and Chemistry
Food Science and Chemistry
Conference Speakers
Recommended
Sessions
Related
Journals
Are you
interested

in